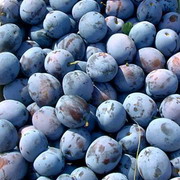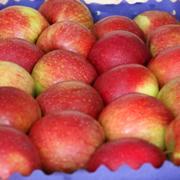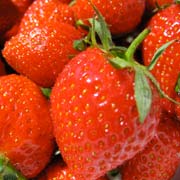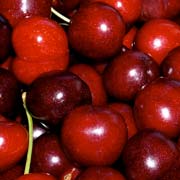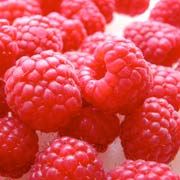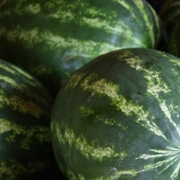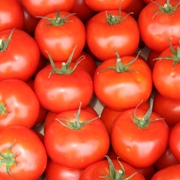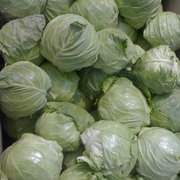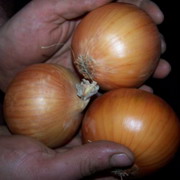 Plum fruit
In Latin: Prunus domestica
There are nine basic types of plums grown in Serbia: Stanley, Madzarka, Cacak beauty, Cacak best, Cacak rich, Dzenerika, Ringlov and Trnovaca. Most of the plums grown in Serbia are of the Stanley type. However, locally developed varieties from the Cacak range are also very popular.
Jan Feb Mar Apr May Jun Jul Aug Sep Oct Nov Dec
Apple fruit
In Latin: Malus Sylvestris, Malus communis
In Serbia, both international and local varieties of apples are grown. From the well known international varieties, Fuji, Gala, Golden Delicious, Granny Smith, Idared, Jonathan, Red Delicious, Jonagold, Melrose and Gloucester are the most common. Local types grown are Kolacara, Djula, Petrovaca, Krstovaca, Kozara and popular Budimka.
Jan Feb Mar Apr May Jun Jul Aug Sep Oct Nov Dec
Strawberry fruit
In Latin: Fragaria vesca
Serbian strawberries are known for their rich red color and its ability to sustain fresh flavor even after freezing and processing. Serbia produces aproximately 33,000 tons of strawberries. The most commonly grown variety is Senga Sengana, but also Camarosa and other varieties which are more suitable for fresh consumption.
Jan Feb Mar Apr May Jun Jul Aug Sep Oct Nov Dec
Cherry fruit
In Latin: Prunus avium (slatka), Prunus cerasus (kisela)
Both sour cherries and sweet cherries are represented well in Serbia. Serbia has more than 1,8 million sweet cherry trees and almost 9 million sour cherry trees. The vast majority of sour cherries are of the Oblacanska variety. Other varieties present are Sumadinka and Burlat's Early. Sweet cherry varietes include Bing, Lambert, Burlat, Lapins, Sweetheart, Stella, Asen's Early and Dragan's Yellow.
Jan Feb Mar Apr May Jun Jul Aug Sep Oct Nov Dec
Raspberry fruit
In Latin:Rubus idaeus
Raspberries from Serbia are one of best known and most widely exported fruits. Serbia is one of the biggest producers and exporters of the raspberries in the world. Theu are prized worldwide for their color, unique taste, and firmness. Between 90 and 95% of Serbian raspberries is the North American Willamette variety from Oregon. Other raspberry varietes from Serbia include Meeker, Promise and Gradina from Europe.
Jan Feb Mar Apr May Jun Jul Aug Sep Oct Nov Dec
Potato vegetable
In Latin: Solanum tuberosum
Serbia has a huge potential and long tradition of growing good quality table potato. At the same time, Serbia is also recognized as one of the regional leaders in seed potato production. Serbia exports around 9.000 tons of fresh potato, mostly to Romania.
Jan Feb Mar Apr May Jun Jul Aug Sep Oct Nov Dec
Watermelon fruit
In Latin: Citrullus lanatus
Watermelon as a vegetable crop is known to be grown and cultivated since nineteen century in Serbia. With more than 15,1 tons per hectare ( in some regions it goes up to 90 tons per hectare ), watermelon presents vegetable crop with the highest yield. Watermelons are used fresh for consumption for their tender, sweet and fresh taste.
Jan Feb Mar Apr May Jun Jul Aug Sep Oct Nov Dec
Tomato vegetable
In Latin: Solanum lycopersicum
The Serbian tomato industry comprises a fresh market and processing sector. With good quality of tomato seed, land and favourable climate, fresh tomato production is constantly increasing. Total production of tomato in Serbia is around 900,000 tons with increase of average yield of 9 tons per hectare. Today, 30 varietes of tomatoes have been registered.
Jan Feb Mar Apr May Jun Jul Aug Sep Oct Nov De
Cabbage vegetable
In Latin: Brassica oleracea
Jan Feb Mar Apr May Jun Jul Aug Sep Oct Nov Dec
Onion
In Latin: Allium cepa
Jan Feb Mar Apr May Jun Jul Avg Sep Oct Nov Dec